The moment I saw her, my heart decided to write this story.
Nope, this is not a journey in the bus but this is a beautiful instance through Vizag to Hyderabad ft. SpiceJet. I am not saying that I upgraded from a bus to a plane but just a little story of the instances at both Vizag Airport and Hyderabad Airport.

Finished a talk in Vizag and ran to the airport in a cab to make sure we were on time (I don't know why ran to the airport is appropriate, when we didn't run for real). I was traveling with an inventor and a founder of a company in Hyderabad. In an effort to make sure we don't miss our flight we reached early and to add to it the fight got delayed by 20 minutes. Sometimes things do happen for a reason. As my talk was right after lunch, I didn't eat much. So I was bloody hungry and all I could find in the airport was bread pakoda, aloo bonda and samosa. There was no other store at all. I really missed the Hyderabad Airport. Grabbed one each and sat in front of the store eating and looking around.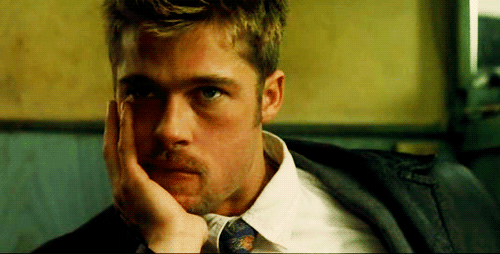 As I finished my plate, we still had about 50 minutes to the flight. I realized I could charge my phone and copy the last few episodes of Breaking Bad so that I could sit and watch through my plane. The charging area was in a corner with about 7 ports and only one being used. I run there, copy stuff from my laptop to my phone and put my phone back to charge. Vizag Airport is a small airport and I didn't understand why there no chairs at the charging point. To avoid loosing my phone, I stood there looking at the phone to charge. Though it's on power charge, I was waiting for it to casually charge from 20% – 80%.
Time was obviously running slow and my legs started to give up on me as I was standing there and waiting. Suddenly everyone wanted to charge their phones. So the corner area is now crowded. There was one port beside me and then wall. Two women were charging their phones behind me and I could hear one of them talk on the phone for a long time. I suddenly hear a voice from my left side and I noticed one of the ladies was now charging her phone beside the one I was at. She put the phone to charge and said "Excuse me! Are you traveling to Hyderabad?" I said "Yes, I am". Then she replied "Can you please keep an eye on my phone and I will take a seat". I am like "take what?". She repeated saying "I will take my seat since both of our flights leave on the same time". I said "okay fine". Now when a woman asks you something, you generally don't say No or I cannot or I won't.
She said "Thank you" and left. Now I didn't see her or where she was sitting. I realized this after 10 minutes that she was beautiful and I didn't notice where she went. This was the first time she disappeared. I was standing there continuing to watch my phone to become iron man or whatever and charge quickly. Time ran fast now because I was trying look behind to find her among about 150 people waiting for the same flight. Fail! I couldn't find her at all anywhere and then my mind started running faster, what if that's a bomb? But how can she bring it in through the security? What if she stole someone's phone? And then I said to myself "calm down! She would come to pick it up anyways when the boarding starts".
Flight was at 7:45, but boarding hasn't started. Soon there was an announcement that the gate has been changed from 1 to 4. All the 150 people stood up to go upstairs for the new gate. Now I turned around and started looking for her to come and pick her phone up. As everyone started walking, I saw her walking towards me with a big smile on her face. She was a short one with big eyes and her hair was untied with shaded brown at the ends. She was really beautiful in the white top and jeans she was wearing but all I looked at, was her eyes. Surprisingly she was wearing an ID card I don't know why. Her eyes were bright as she was thanking me for looking after her phone while she was sitting. I smiled back and said "it's okay". Now, honestly I couldn't take my eyes off her. As I climbed the stairs, she was right beside me on the escalator. She sat down with another girl and the girl's mother probably.
In the hurry to not miss the flight, I did the web check-in and booked the last seats which I got for free. We were called first to board and I noticed her seat wasn't 21-32. I boarded the flight and now was trying to see where she would sit. After another 30-40 people I saw her hair and recognized that it was her. She was talking to the air hostess probably about her seat. As the flight was full, I noticed she exchanged her seat to sit with the other two people she was waiting in the airport with and the moment she sat down, I started watching my episodes.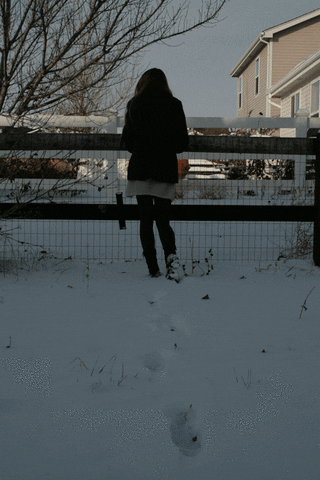 She disappeared again. This time, in Hyderabad. Flight landed and the geniuses at Hyderabad decided to open the back door as well. The front one was connected into the airport and the back one was leading to a bus. I was in the last seat and had to get down from behind. Didn't notice her at all and as I walked into the belts where many were standing to collect their baggage, I looked around to see if I can still see her and this time at least ask her name. But No! She was no where and soon I was disappointed and was hating myself for not starting a conversation at least with her, or for not even asking her name, or for not looking at her ID card for some clue. Her eyes stole it all way from me. With a sad heart, I walked towards the parking where our car was and the hope in me was making me look around to see if I can still find her. We walked towards our car and which was close to the exit and I was about to put my bag into the backseat, I noticed a bunch of people standing behind the car laughing loudly and hugging each other. Was a family of about 7-8 people.
She was one among them. I saw that it was her and I instantly smiled and my face was glowing like a bulb. She was facing the other side and I asked them to move so that we could leave, she looked back and she was shocked too. I could see her smile match with mine. I got into the car and as we turned back, she disappeared again! The whole group of people was nowhere in sight this time. No regret this time but all I had was a smile on my face till I reached home. Even now as I think of this whole thing and write about it, I simply smile.